The case for System kess

QUICK AND EASY INSTALLATION

Particularly in the field of sustainable, environmentally friendly construction, the ETICS of System kess meets all desired requirements. It is:
Durable
Easy to install
Thermally insulating
At the same time, it has low flammability
space-saving
stable
… and it looks good!
We work with PUR. This enables us to achieve 20 % better insulation values than EPS (e. g. polystyrene) or rock wool. System kess has low flammability, without fire bars or additional fire protection. That saves money and materials. The System kess thermal insulation composite system additionally makes an important contribution to climate protection.
In this brochure we will show you how easy it is to install an insulating shell for your house or object on the construction site.
System kess is the flexible solution that can bring architects' and developers' dreams to life - regardless of whether in new builds or renovations.
You can view the virtual brochure here.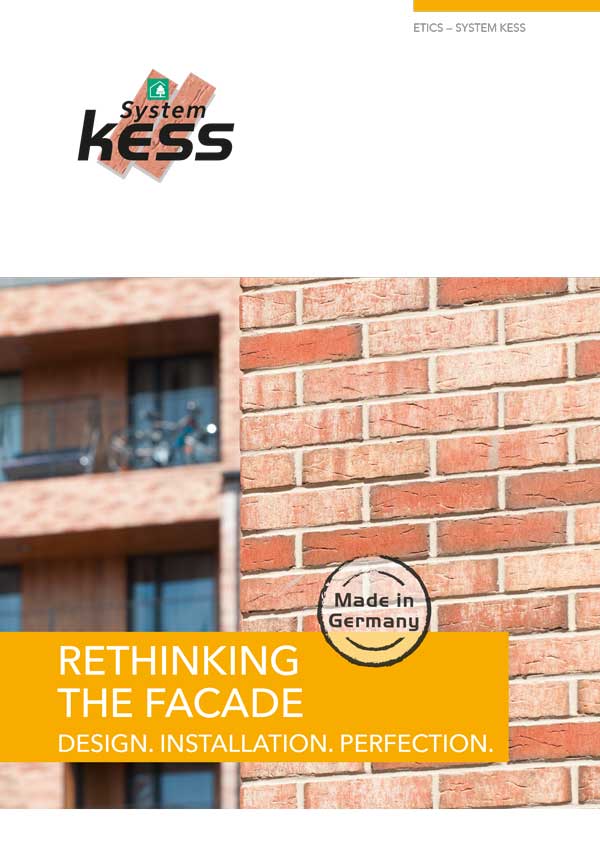 Rethinking the Façade